Copy:
Olivia Boone + Ryan Hufnagel
Art Direction:
Olivia Boone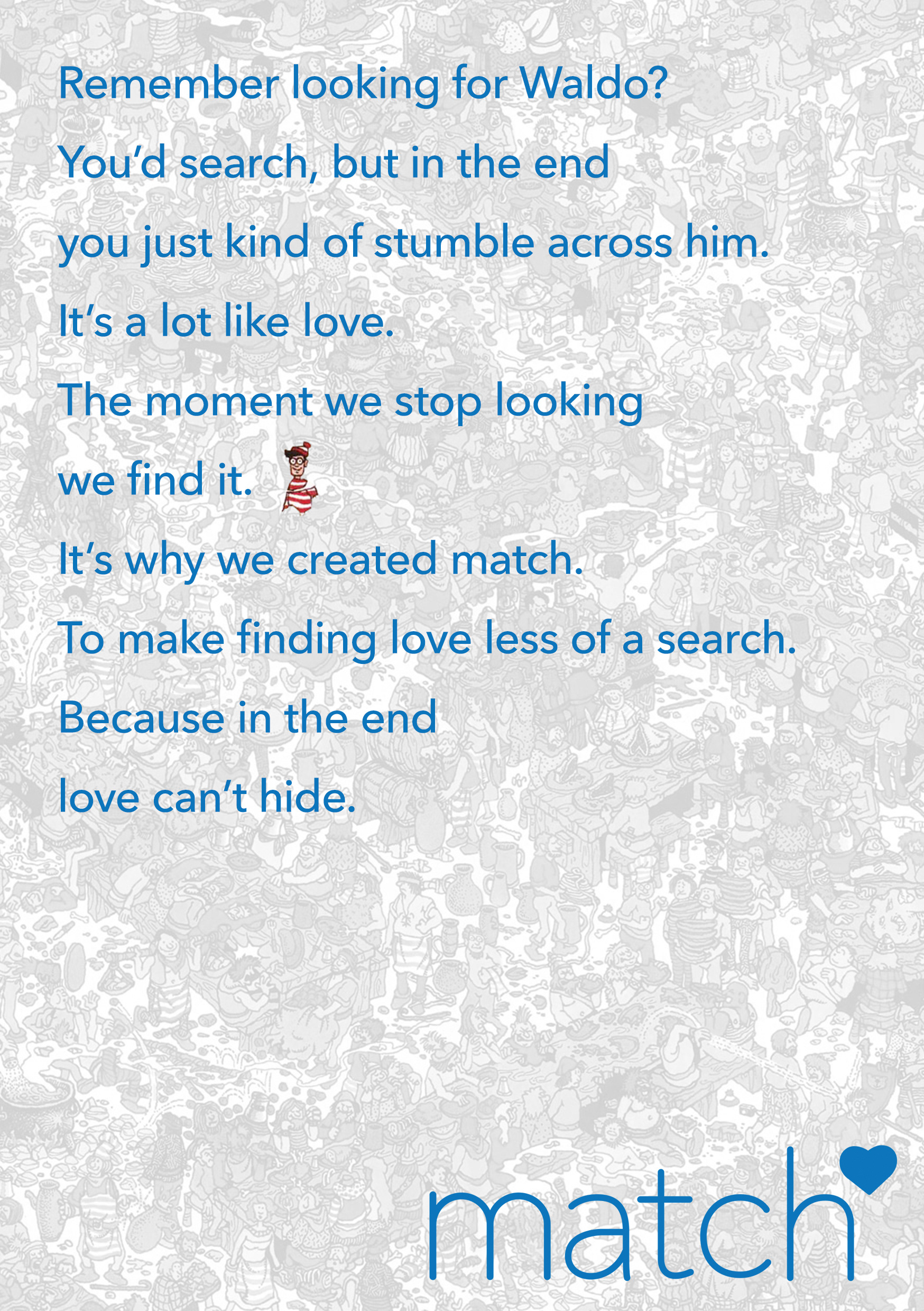 On a billboard or in an elevator, Waldo (and friends) cannot be missed.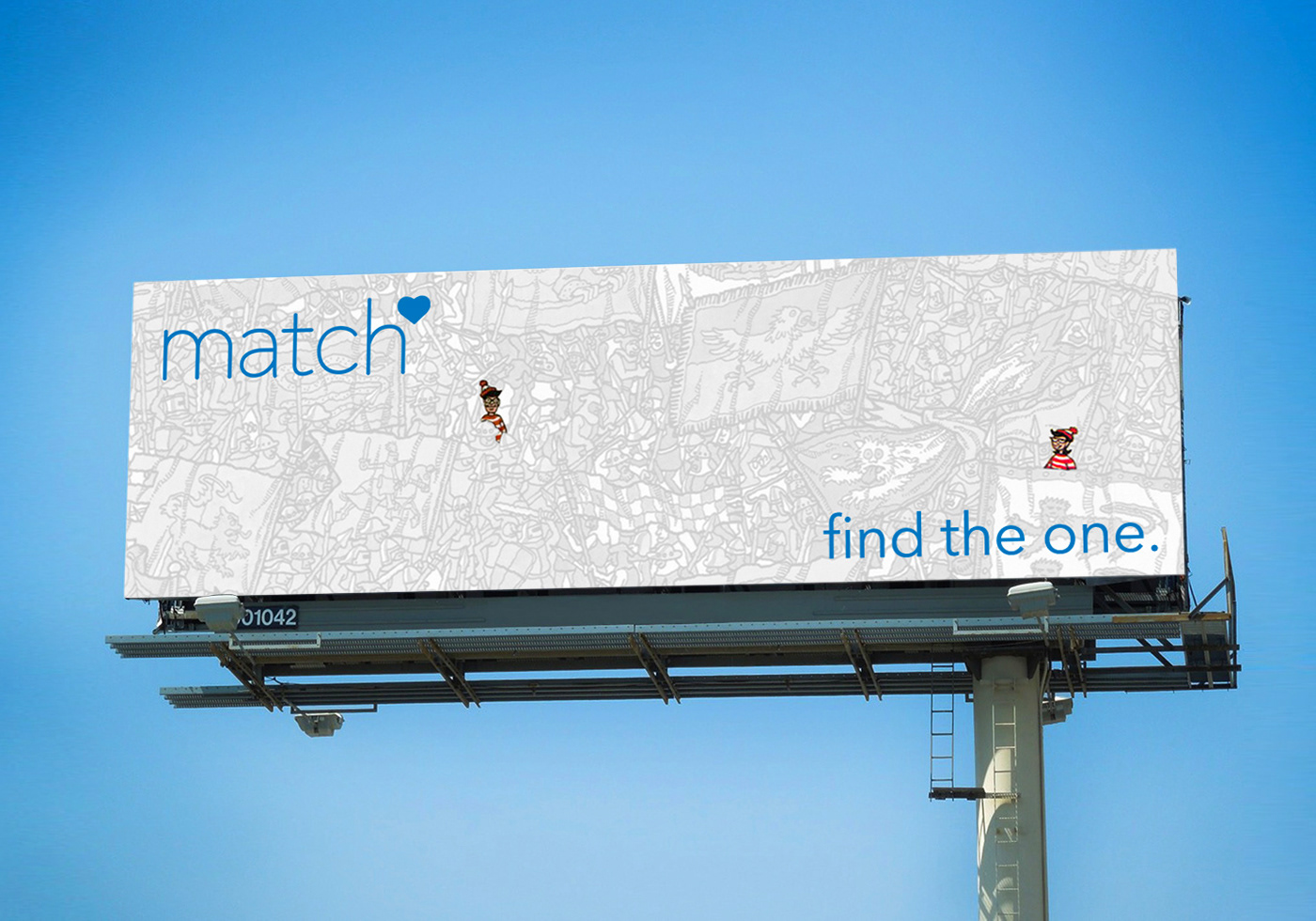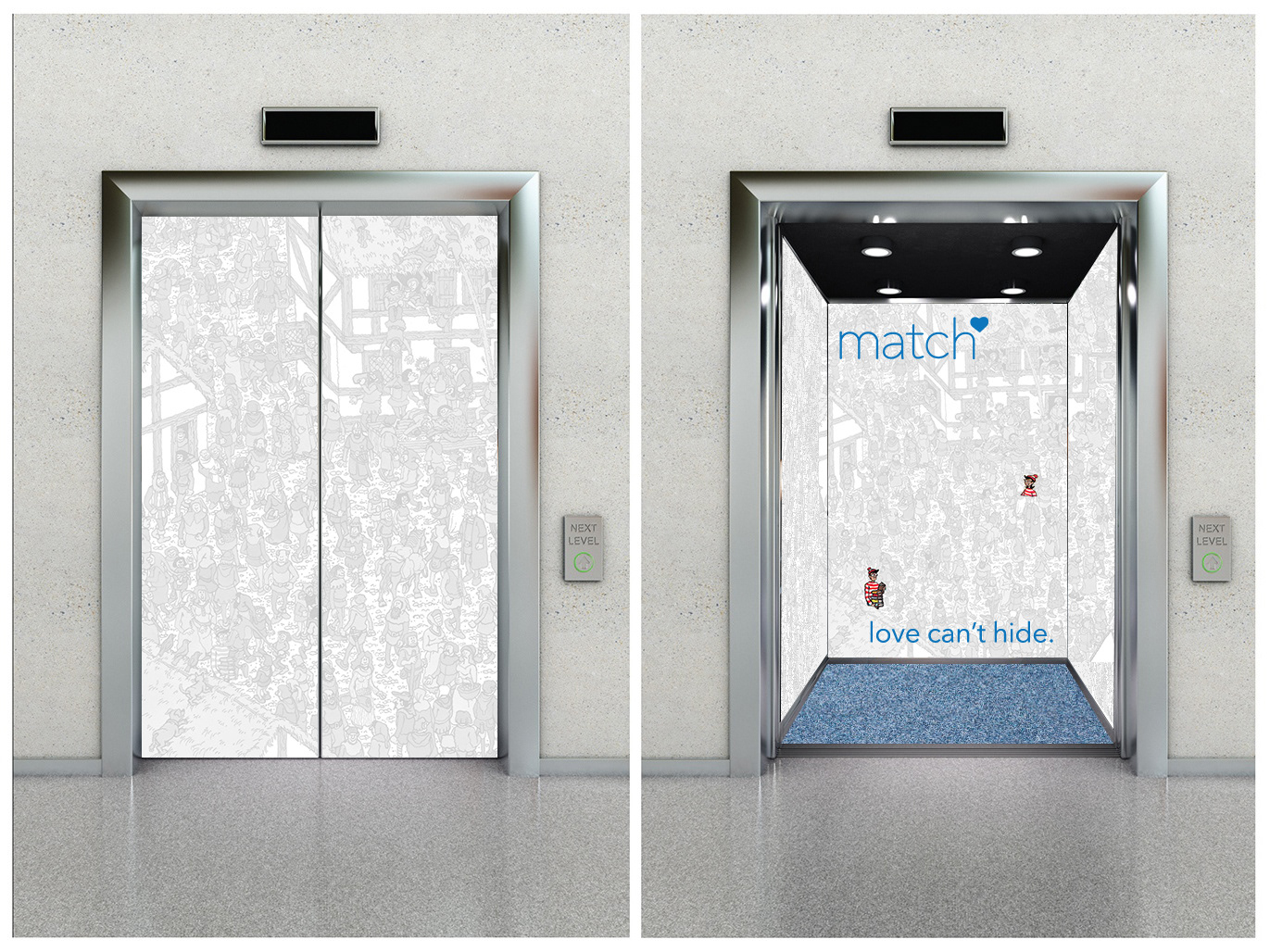 Find Waldo when (and where) you least expect him. Each sticker includes a unique QR code giving users exclusive access and perks via a Match mini-site, including one free month of Match as well as entry into a Waldo inspired giveaway.