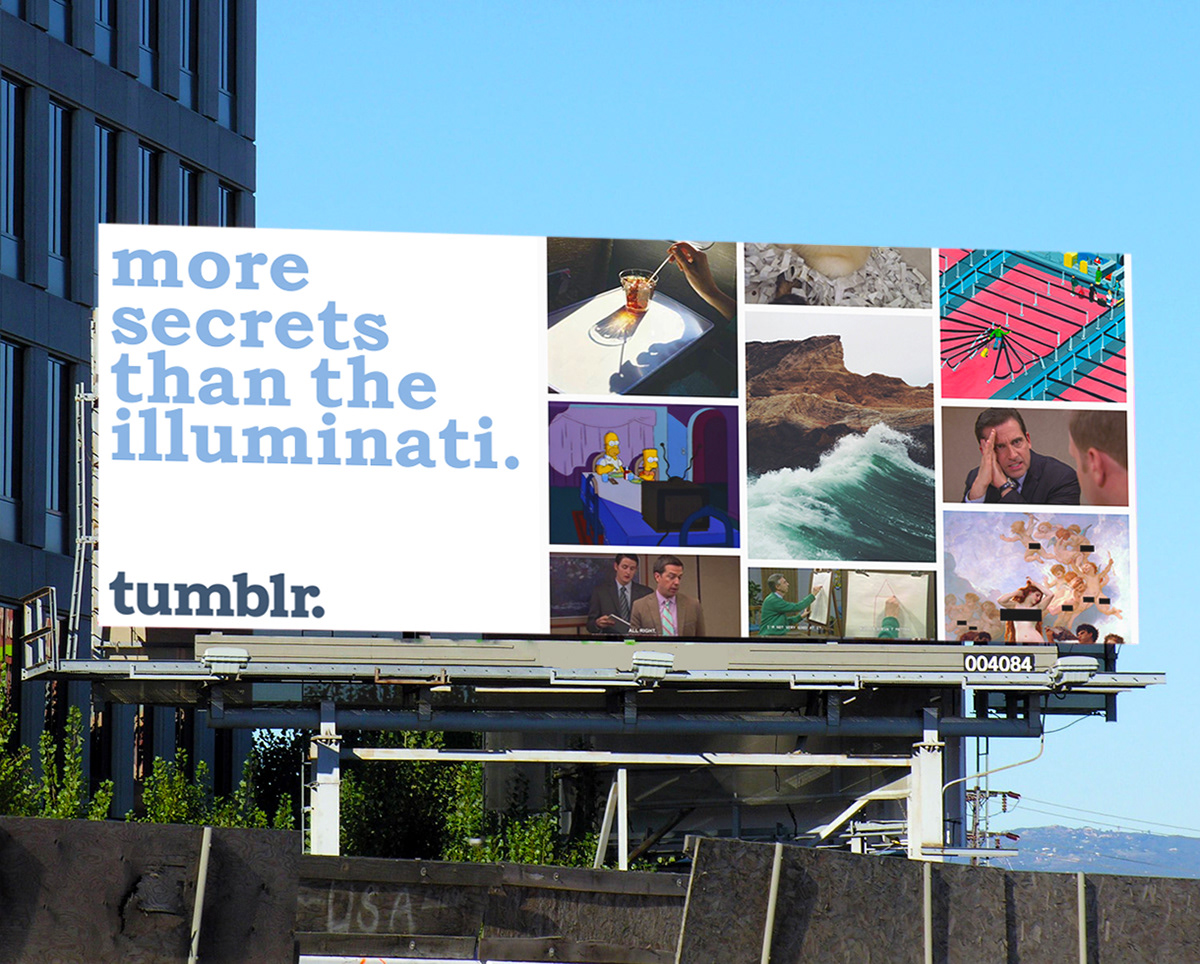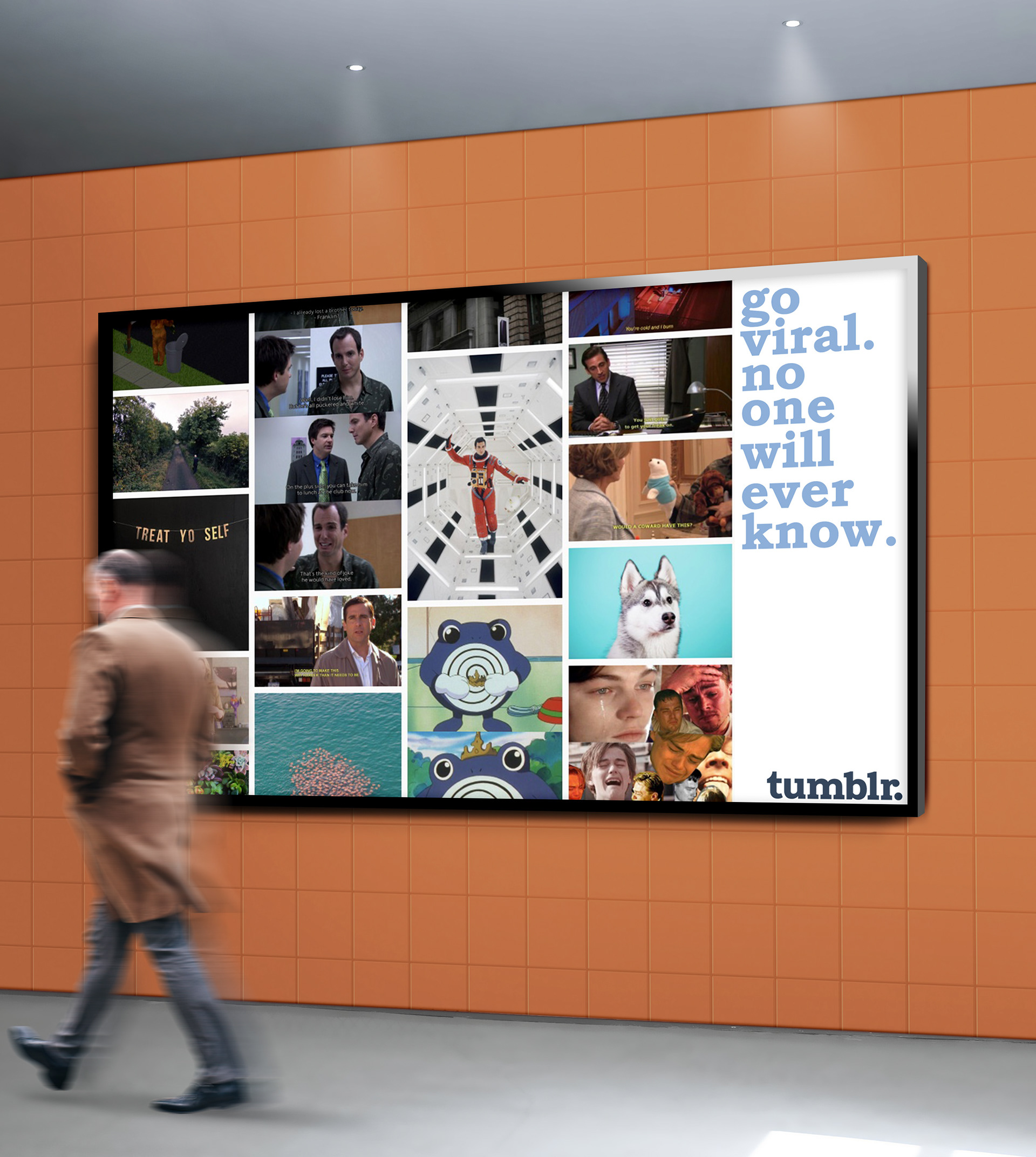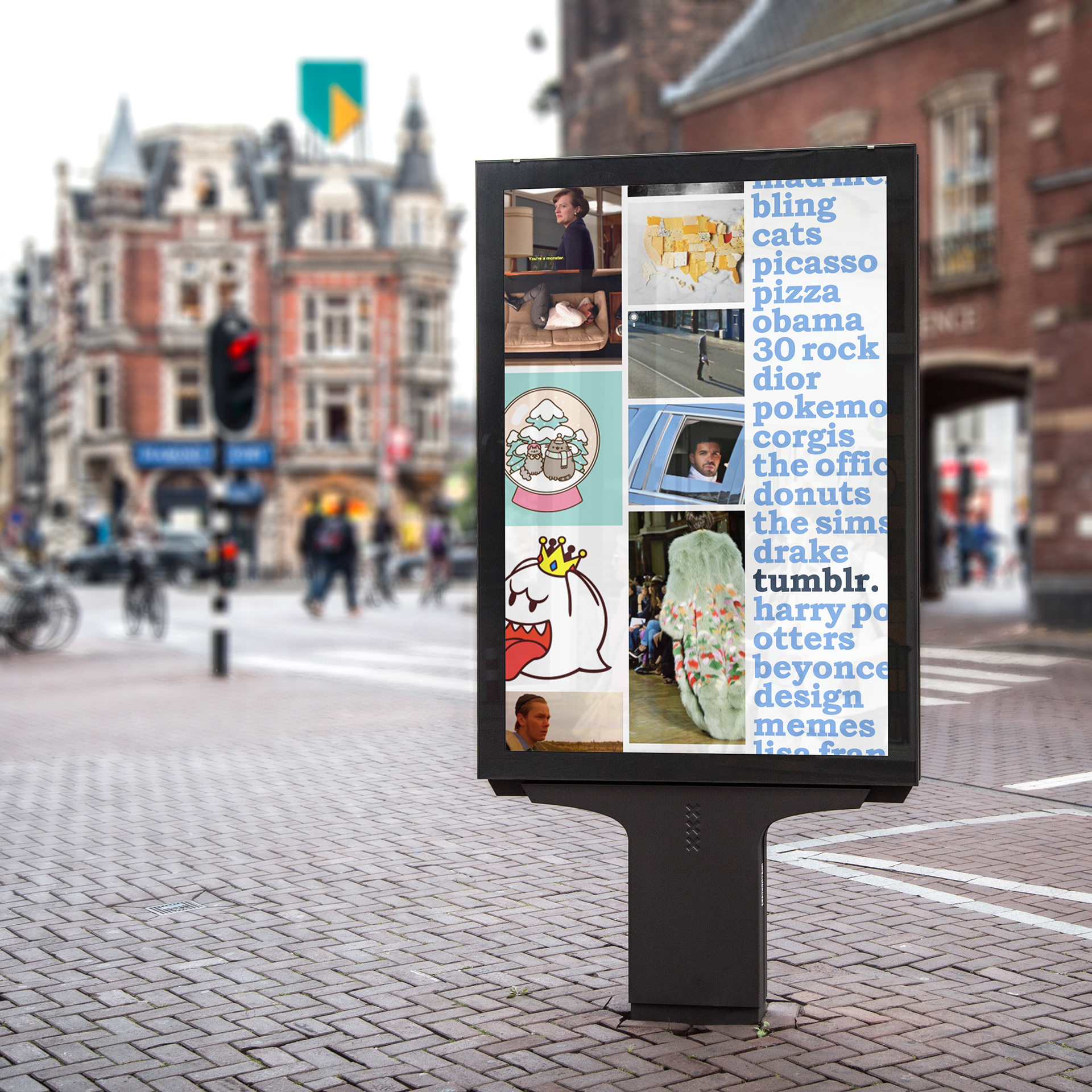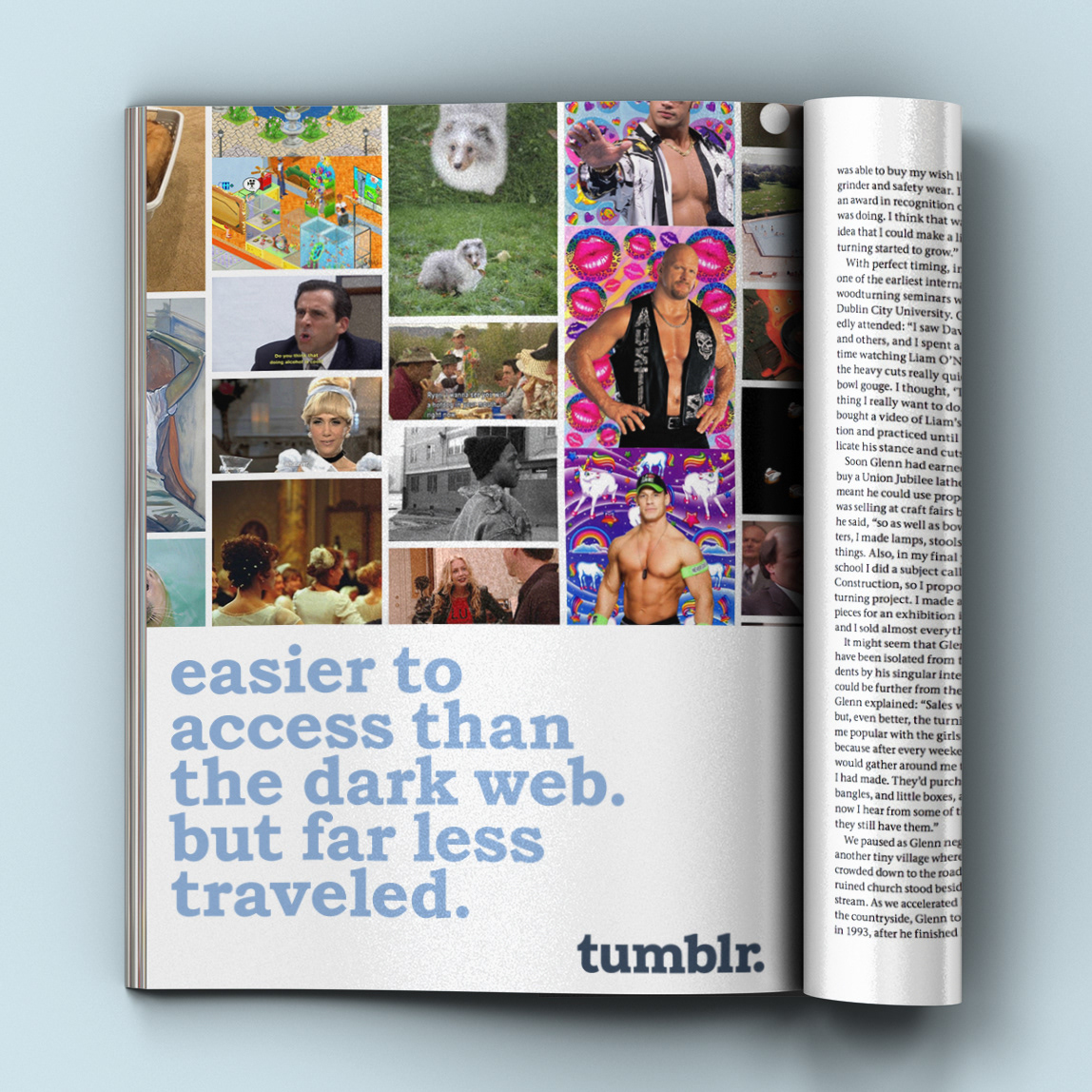 What if tumblr used numbers and data points to highlight the things that make it special?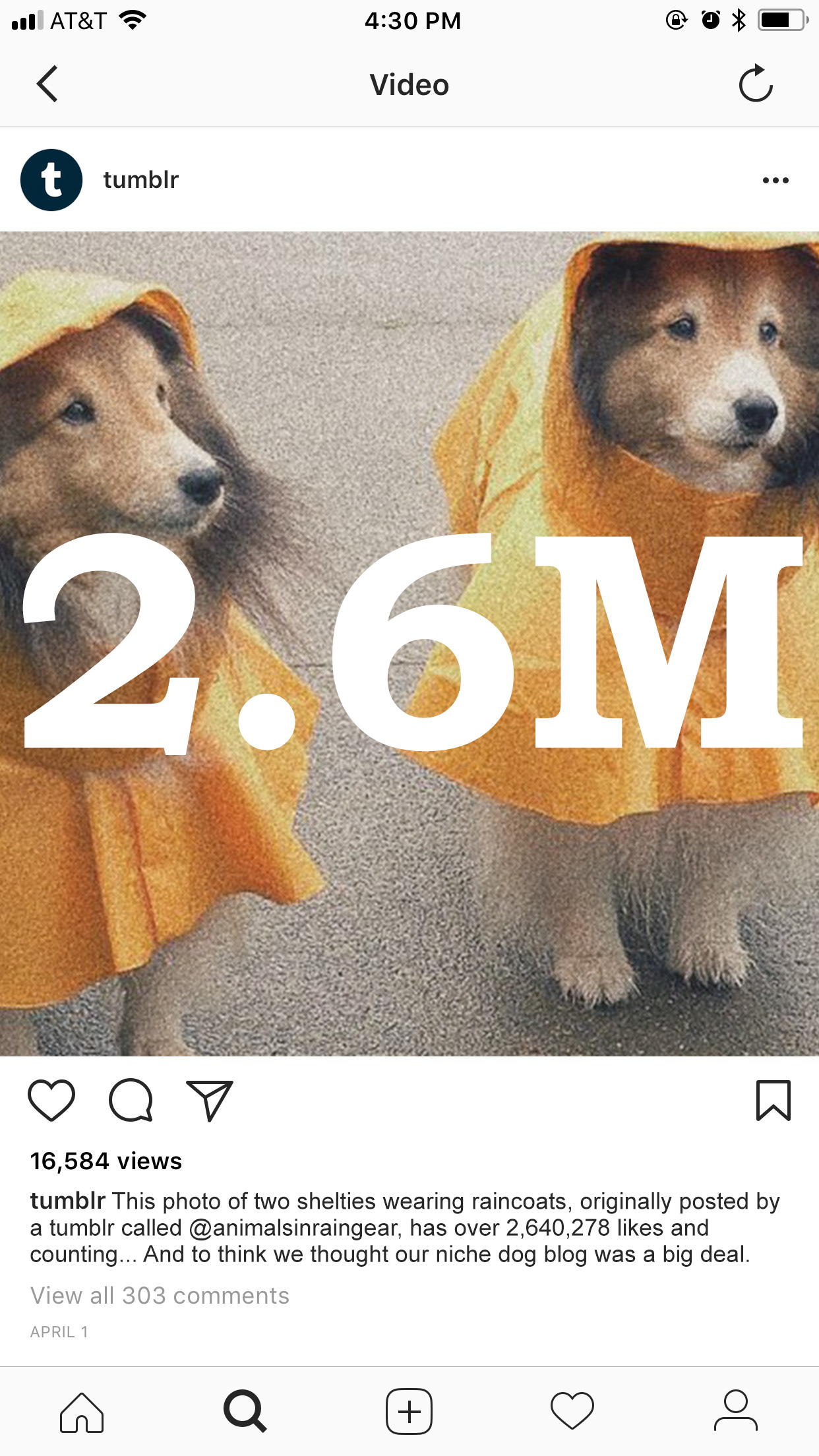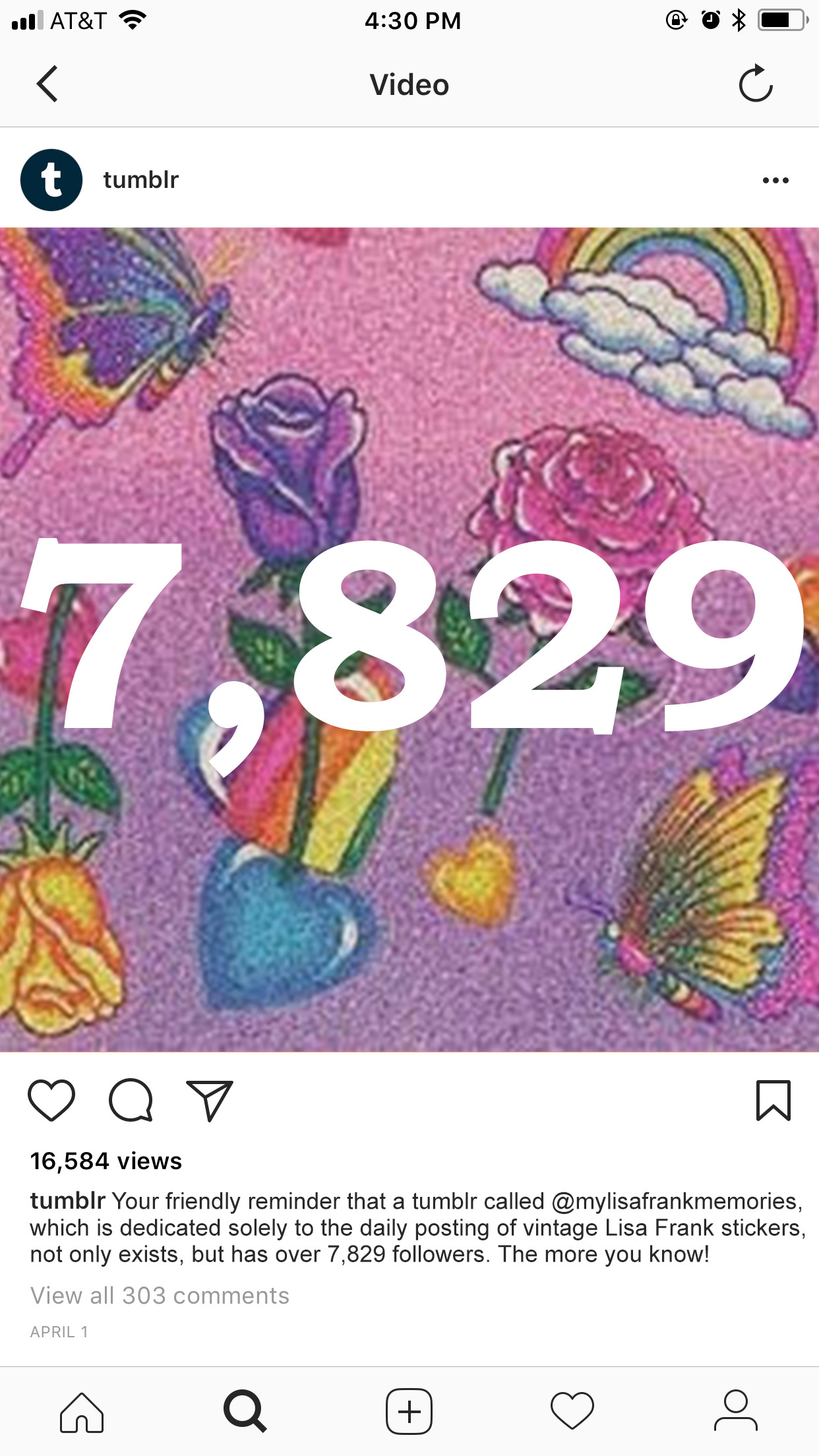 Left: A tumblr called @beyonceeatingthings, has amassed more followers since its inception three months ago than most State Senators currently have on their Twitter accounts.
Center: This photo of two shelties wearing raincoats, originally posted by a tumblr called @animalsinraingear, has over 2,640,278 likes and counting... And to think we thought our niche dog blog was a big deal.

Right: Your friendly reminder that a tumblr called @mylisafrankmemories, which is dedicated solely to the daily posting of vintage Lisa Frank stickers, not only exists, but has over 7,829 followers. The more you know!