Copy:
Olivia Boone
Design:
Becky Eilers
Executive Creative Director:
Tim Mattimore
Agency:
BBDO Minneapolis
FIRST I MADE THE MOOD BOARD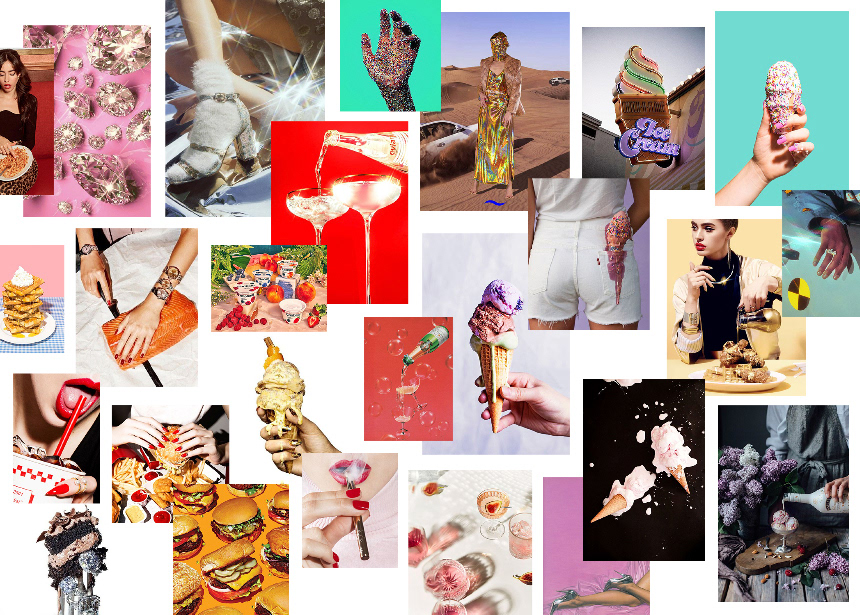 Here's to the people that spend money like they've got it.
For those who know that you only live once.
And that life is too short for average ice cream.
Here's to asking for the bottle on the top shelf.
Ordering the most expensive thing on the menu.
And getting the best damn ice cream that money can buy.
Here's to High Road. Lux or Nothing.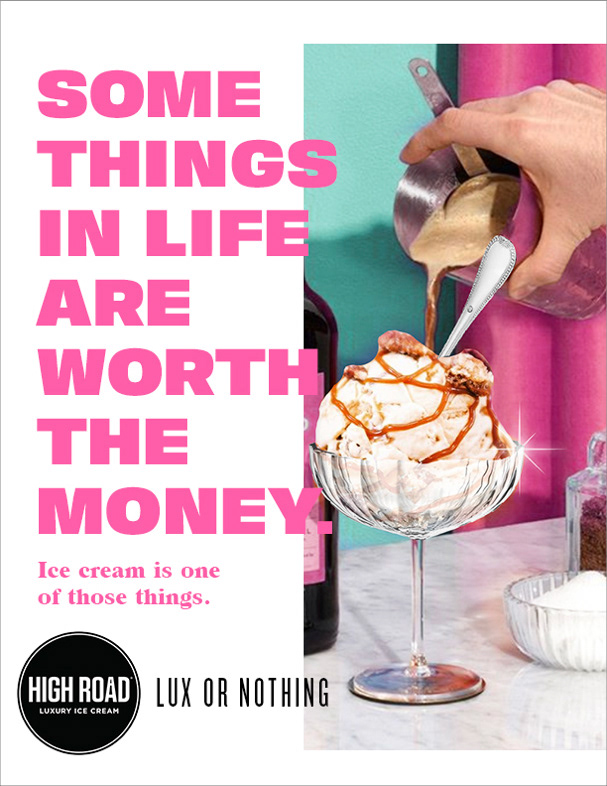 Our outdoor lives where opulance lives. Think fashion week and festivals.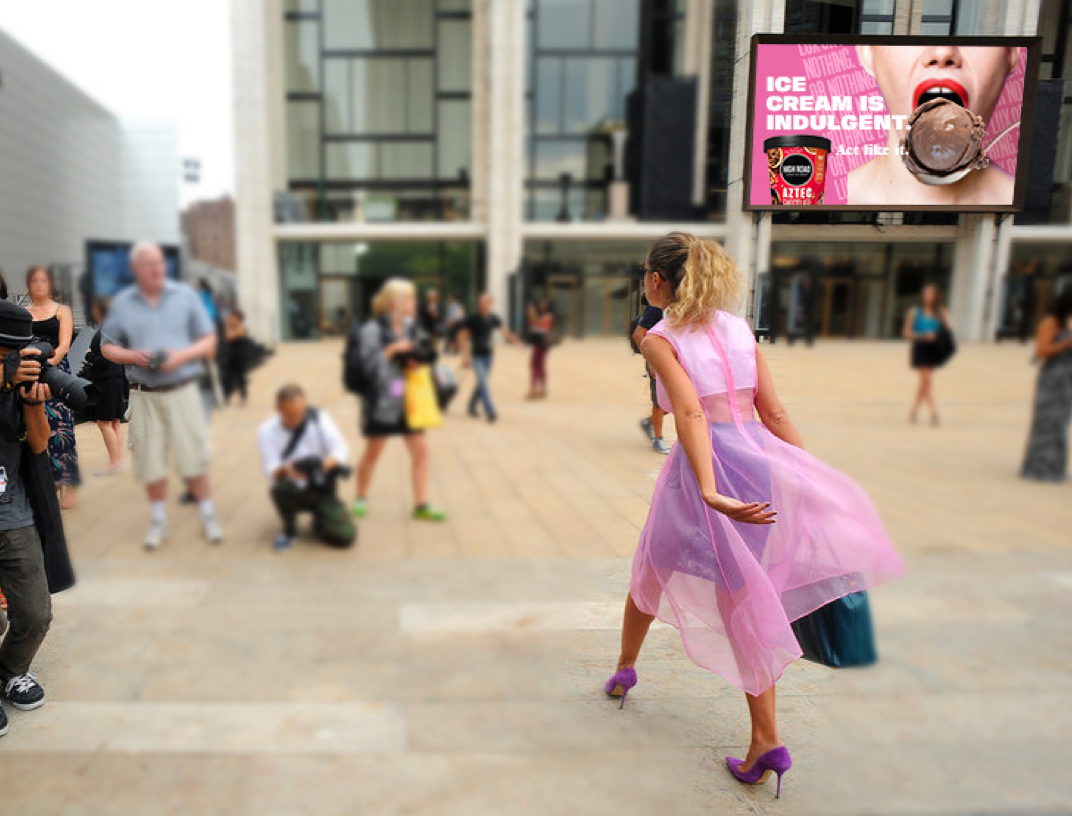 Quick cuts featuring a mix of glamour shots, over-the-top headlines, and luxurious ice cream.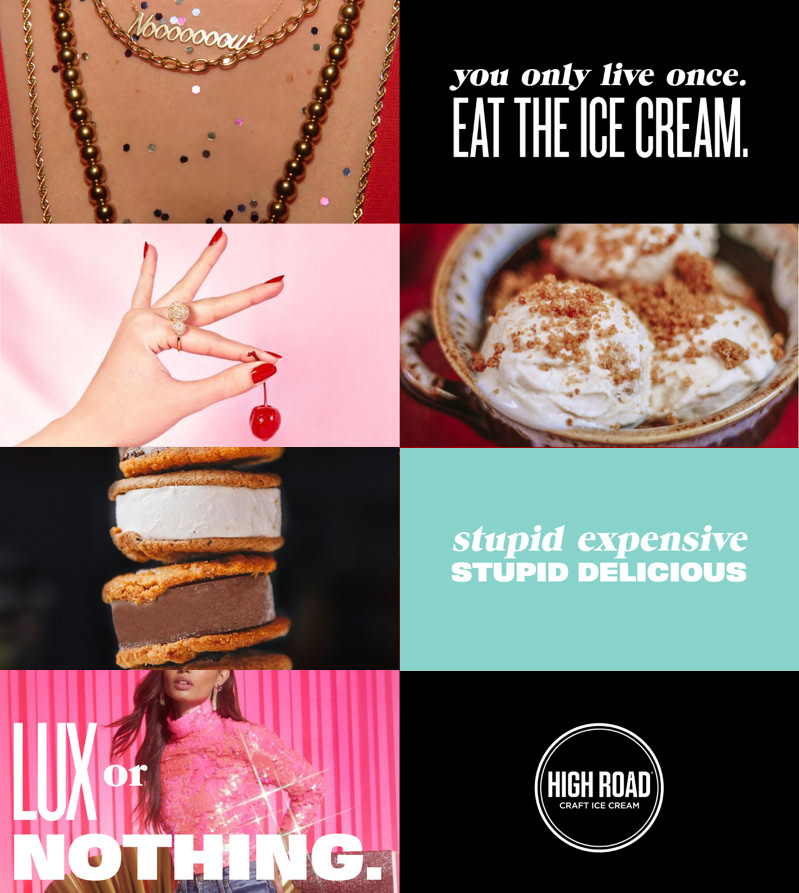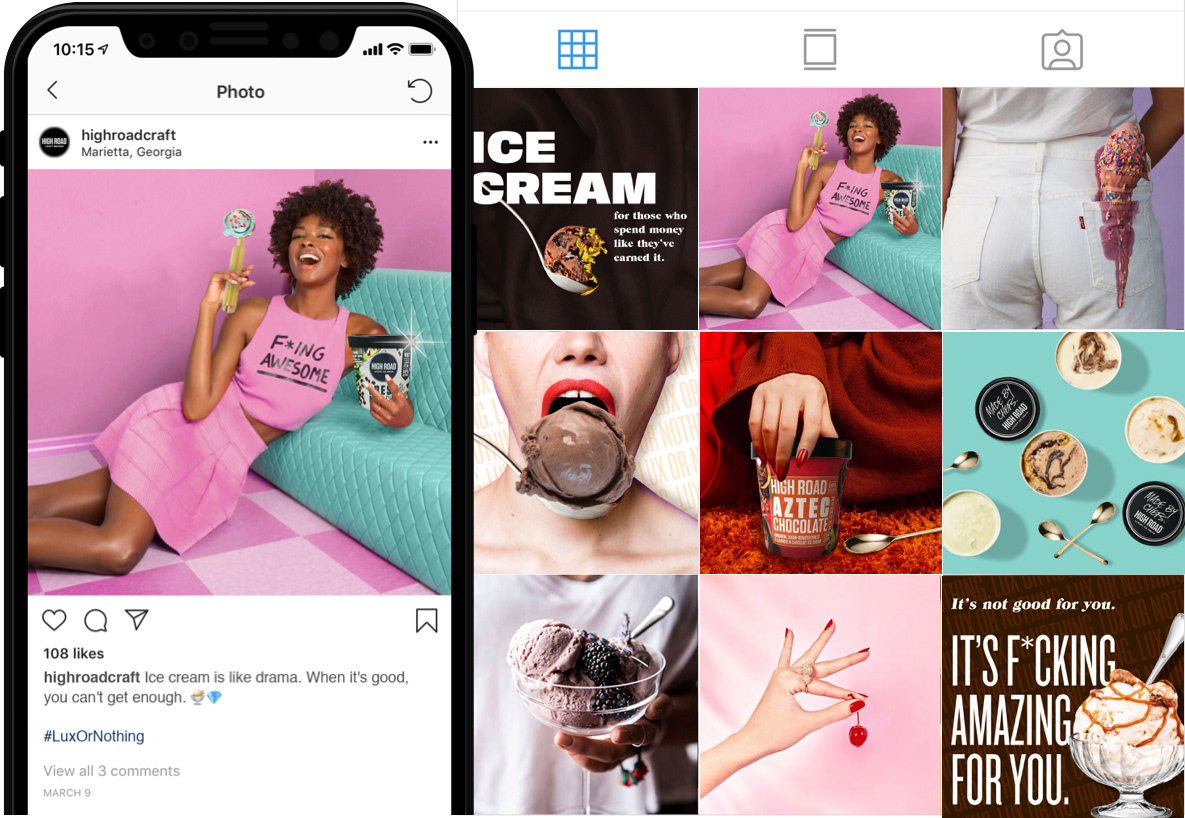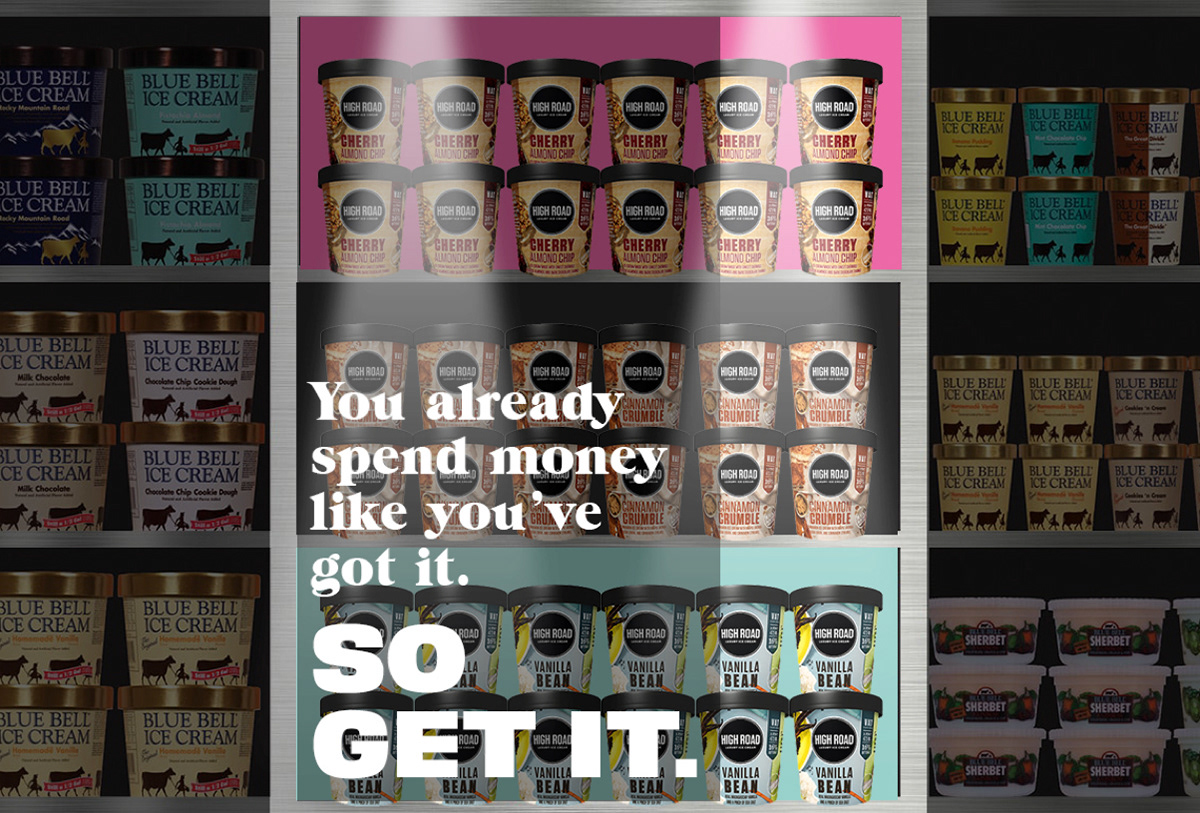 A pre-treat reminder that you make really good choices.
We created sampling boxes that let curious shoppers try-before-they-buy (in a sense). Because hey, four cartons is always better than one.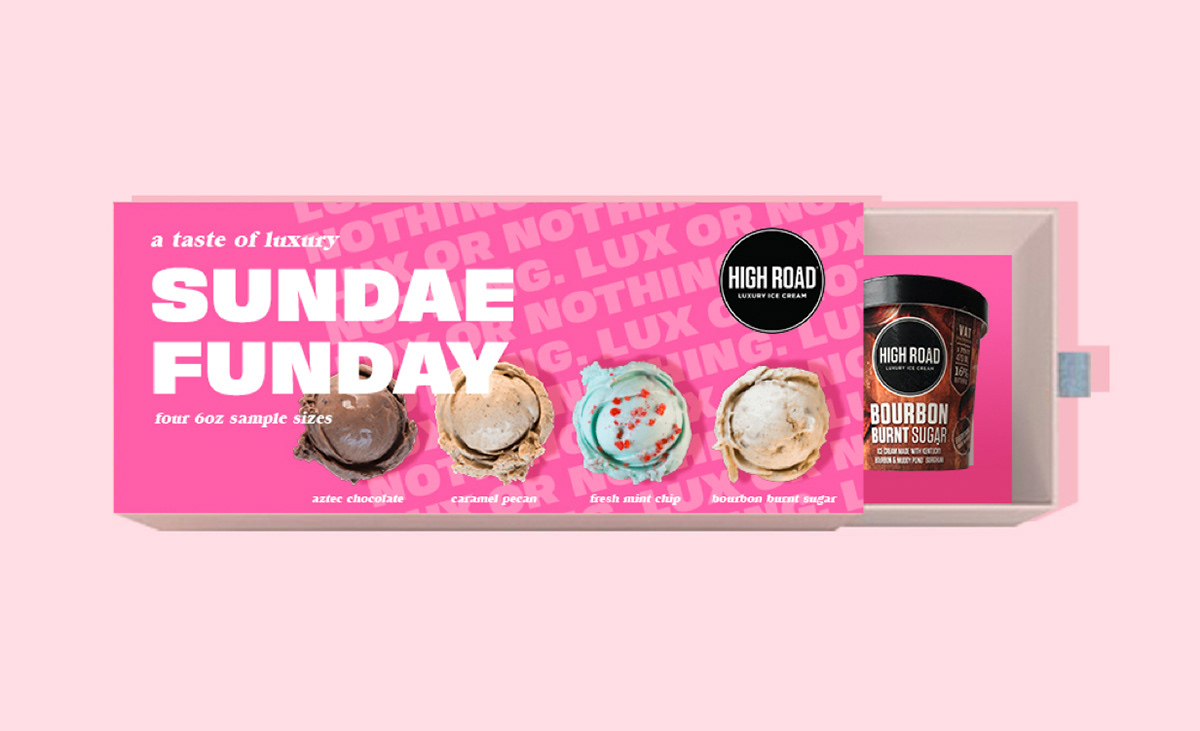 THE BIGGEST ICE CREAM SOCIAL EVER
Partner with influencers to coordinate a mass-posting of over-the-top glamour shots of beautiful people eating High Road Craft Ice Cream on Treat Yourself Day.